overview
In an industry oversaturated with DIY travel booking options, one excellent market differentiator is personal service. Brownell has more than a hundred years of experience planning rare and exclusive travel arrangements for clients, but their brand needed a revitalized image to appeal to travelers of today. Through focus groups, we uncovered what was truly important to their clients and how to exceed these expectations. We reimagined the brand, bringing to the forefront their indisputable position as leading experts in the business of globetrotting.
DELIVERABLES
Brand Identity
Interior
Look Book
Stationery
Website
The Mark of a Well-Traveled Guide
According to legend, the gryphon was a master of air, land and sea and was known for uncovering and protecting hidden gems. The gryphon directly parallels what Brownell advisors do for their clients, so it was a fitting symbol for the company.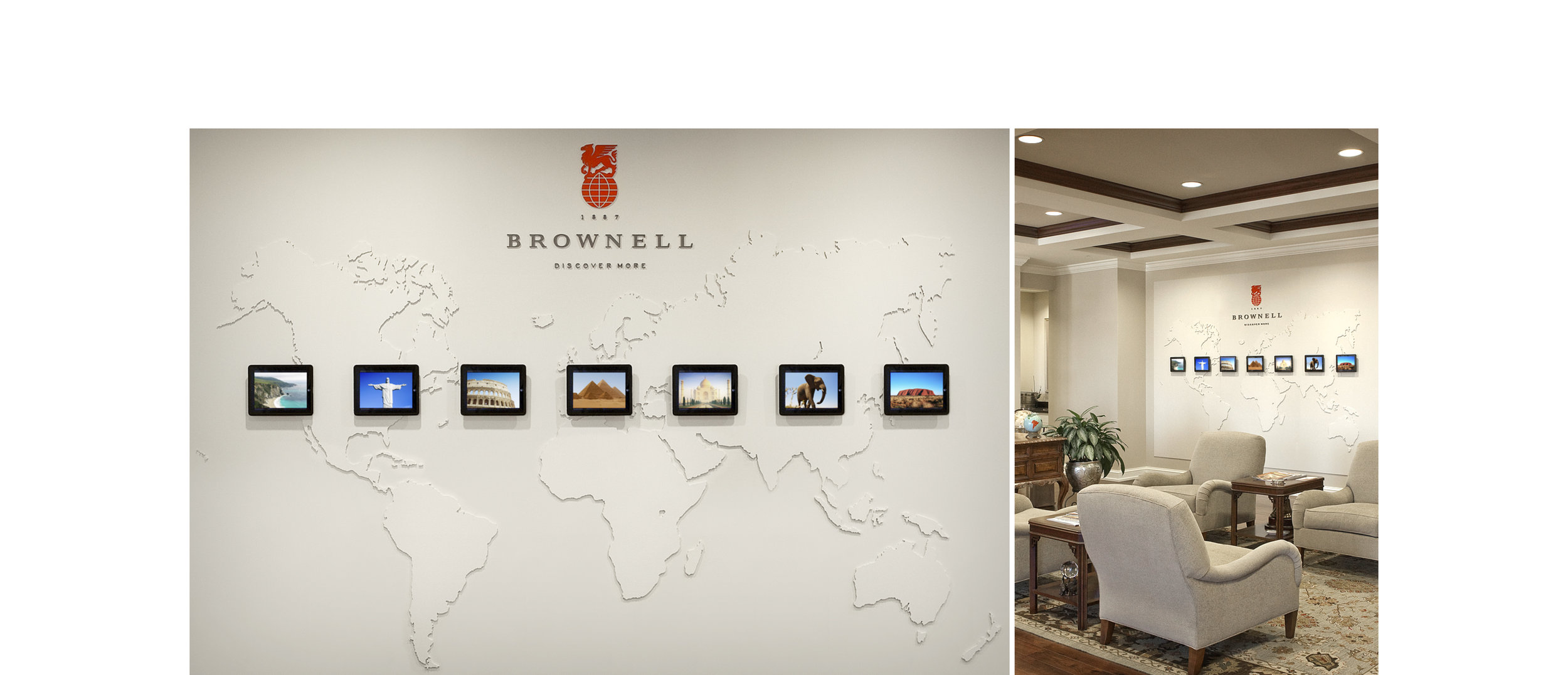 An In-Office Getaway Experience
We helped transform Brownell's culture inside and outside of the office. We enlivened their office space with an interactive iPad wall where clients could explore different trip ideas from around the world. The gallery experience we created deepened the context of their tagline – discover more – because it invited clients into the discovery process.
A Vision that Goes to Great Lengths
The new brand vision was tangible at all customer touchpoints extending far beyond its historic reach.